Data is our thing. Researching, gathering, visualizing, and analyzing data is what we do. 
We develop Mapping Black California branded flagship projects, conduct research and create datajournalism visualizations for our parent organization, Black Voice News, and externally collaborate with consultants on a variety of projects ranging from civic media campaigns to philanthropic analysis and much more.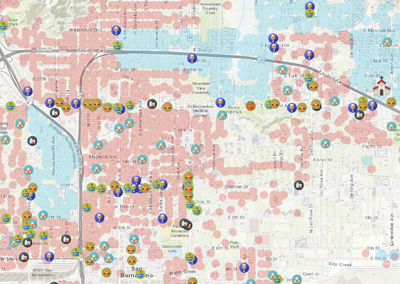 So-called food deserts exist throughout San Bernardino County and are characterized not only by the lack of affordable grocery stores within a 1 mile radius, but they are also marked by other socioeconomic factors such as poverty, racist infrastructure, unaffordable housing, lack of transportation access and low-income.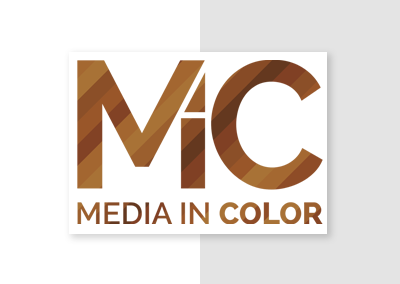 MBC designed and developed a data visualization of news ecosystems in Los Angeles County as a means to identify reach and gaps in information dissemination to socioeconomically and racially diverse Los Angeles County residents.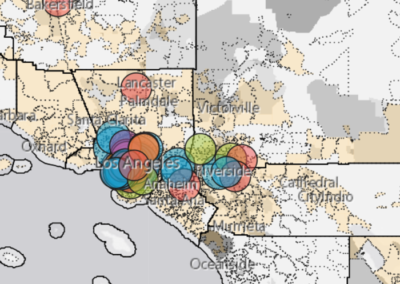 Mapping Black California developed a map visualizing Black Led Organization (BLO) giving patterns in Southern California Gas Company (SoCalGas) territories from 2019 - 2020.